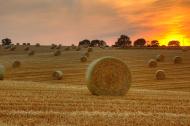 WAVERLY NEWS
The Waverly Community Group Board met last month for only
the second time this year, mostly due to covid. The Agenda covered regular
business, plus a discussion on the purpose and goals of the organization and
board for future community involvement and action items. One item of note was
the need to update the Resource List, which Helen Boggs will be doing over the
next few months. If you have been on the list, want to stay on, or be put on
the list for the first time, please contact her at hwboggs@aol.com It is a handy reference for
encouraging local patronage.
The draft minutes from that August 23rd meeting
are attached below. Also of note is a general information item that the fire
department has included the creation of a "community room" in its capital
improvement budget, so sometime down the road we may have a place to meet
again. This has been another reason we have had limited Board meetings and no
Annual Meetings. Speaking of which, the board decided again not to have an
Annual Meeting this year, and once again, keep the same slate of directors and
officers until hopefully an Annual Meeting can be held in 2022. Please use the CONTACT
tab on this website if you have questions or concerns about that and let us
know what they are. Current directors and offices are: Doug Gudenkauf, Chair;
Jan Kroeger, Vice-Chair and Treasurer; Helen Boggs, Secretary; Carolyn Ownby,
George Reed, Steve Sarno, and Ron Splittgerber. Jane Clark is volunteer
Recording Secretary and Communications Coordinator. As always, new directors
are welcome. Contact Doug at 420-6242, or Jan at 214-7434 for info. At the
present time, board meetings will be limited to two per year, or more if
needed.
Thank you for your interest in our community and
willingness to help out throughout the year!